Hi Everyone
I have taken a break from card making for a little while. My card making mojo has taken a little drive. Not sure where, but it will be back.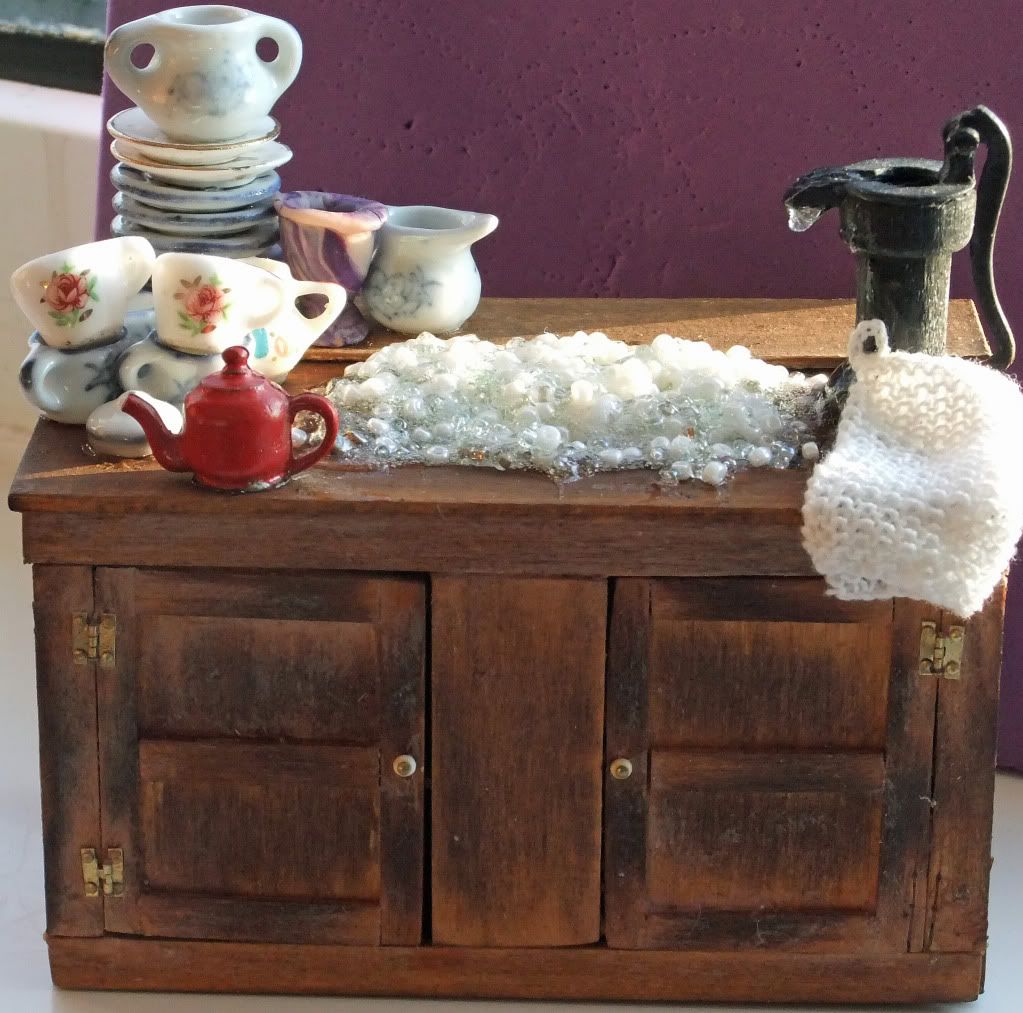 I have been doing up some of my old miniatures that were looking a little tired. Here is a sink that my mum made from a kit several years ago. I had originally used solid water to create water in the sink, but it had turned a little yellow and I wanted to add some bubbles.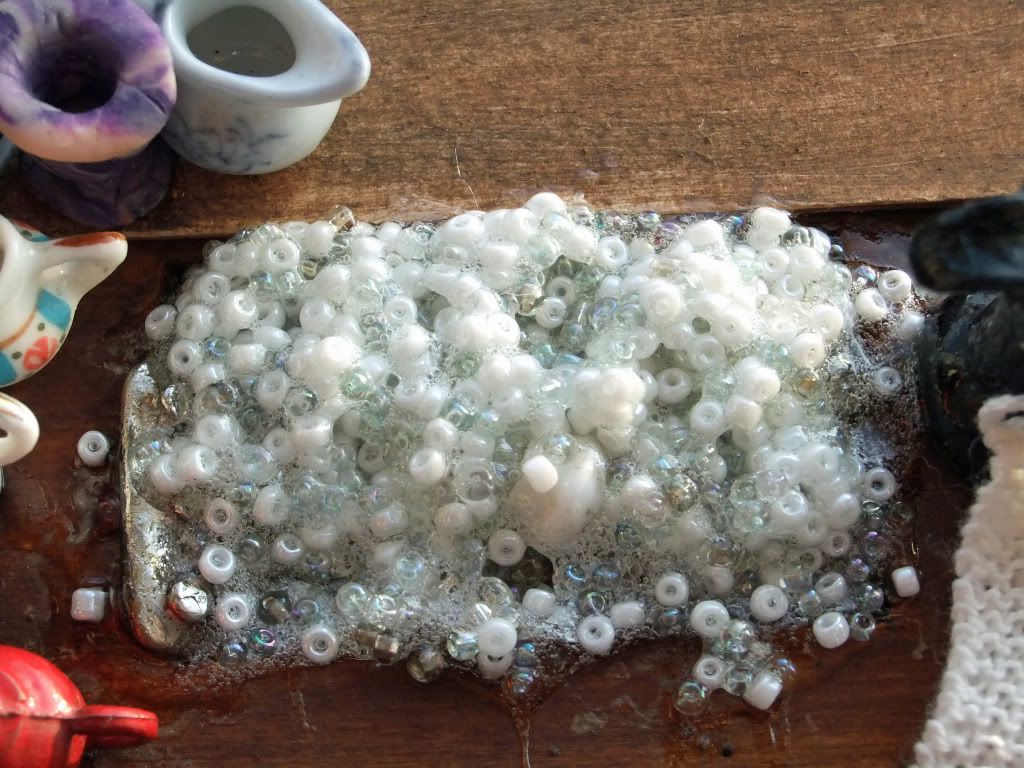 So out came my card making skills and the glossy accents plus a few seed beads. Time to get messy hands. I missed some glossy accents with the seed beads and then piled it on to the solid water. I add a lid to the bubbles.
I even made the drip on the water pump much better, by adding a clear bead and some more glossy accents to it and to the spout.
The dish cloth was created by my lovely mum. The sink will be going in the kitchen in my Tudor house.
Lv toria